How about the performance of carbon fiber engine hood?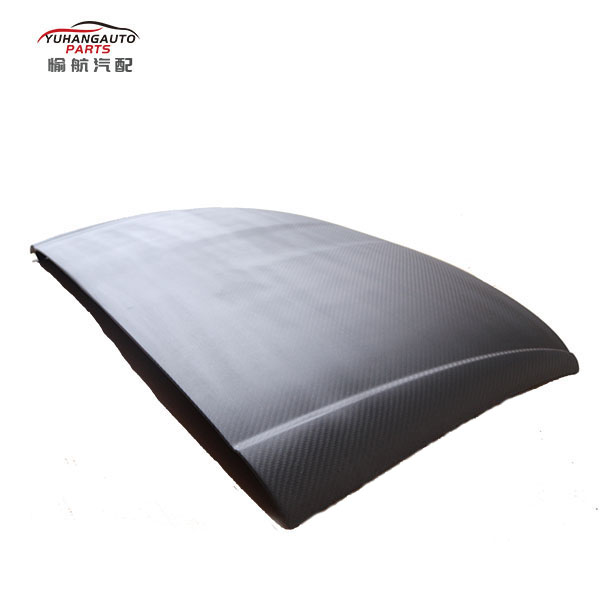 For a car, the hood is an important face in the whole car, and the characteristics of the hood have an important impact on the appearance of the car. At present, the carbon fiber engine cover is very popular in the field of refitting vehicles. Many car owners are fascinated by its beautiful and fashionable appearance. However, many car owners who don't know about the performance of the carbon fiber engine cover still have doubts. Now Shandong yingteli new material will explain the performance of the carbon fiber engine cover to you?
Carbon fiber engine cover
The engine hood is not only used to beautify the car, it can protect the engine of the car, but also absorb kinetic energy to protect the passengers in the event of an accident, so the performance of the engine hood is very important for the safety of the car. The traditional engine hood mostly uses aluminum alloy or steel plate and other metal materials, which have the defects of excessive weight and easy corrosion, while the excellent performance of carbon fiber material has great advantages over metal materials.
The weight advantage of the bonnet made of carbon fiber composite is very obvious compared with the metal bonnet, which can reduce the weight by about 30%, which can make the car more flexible and fuel consumption lower. In terms of safety, the strength of carbon fiber composite is better than that of metal, and the tensile strength of fiber can reach 3000mpa, which can better protect the automobile. In addition, the carbon fiber material is acid and alkali resistant, salt fog resistant, strong environmental adaptability and no rust. Carbon fiber products have beautiful lines, good texture after polishing, and strong plasticity of materials to meet the needs of personalized customization, which is favored by refitting fans.
At present, the carbon fiber engine cover has been used in many models, both in terms of safety and aesthetics. Because of the traditional engine cover, the bright and clear texture and texture can make the car become the focus of the road.